Tableau Conference 2023 sessions you don't want to miss
5-SECOND SUMMARY:
Discover the Write-Back team Tableau Conference 2023 sessions picks you surely don't want to miss;

Join us there, at Data Village.
Are you looking to take your Tableau skills to the next level and stay up-to-date with the latest trends and innovations in data visualization and analytics? Then you won't want to miss the upcoming Tableau Conference 2023.
This year's event promises to be bigger and better than ever, with a packed schedule of sessions led by industry experts, Tableau visionaries, and community members. Whether you're a beginner or an experienced user, there's something for everyone, from hands-on workshops and training sessions to inspiring keynotes and thought-provoking panels. 
In this article, we'll highlight some of the must-see sessions you will want to attend at the Tableau Conference 2023, along with a brief overview of what you can expect to learn and who will lead the discussions. So, mark your calendars and get ready to join thousands of data enthusiasts and professionals for an unforgettable week of learning, networking, and fun!
Here are our choices for Tableau Conference 2023 sessions you don't want to miss:
Tableau Conference Main Keynote:
This is the main session where you'll get to discover the latest Tableau innovations, launches, and ideas and learn how to use them to drive success at your company.
Iron Viz Keynote:
Watch three contestants take the stage with 20 minutes to deliver a compelling and awe-inspiring story using the same data set. The panellists include Archana Ganesshalingam, Andy Cotgreave, Nirosh Perera, Brittany Rosenau, and Paul Ross.
True to the Core

:
Join Francois Ajenstat and product leaders from Tableau for a one-of-a-kind question-and-answer forum about the product roadmap. The panellists include Francois Ajenstat, Harveen Kathuria, Volket Metten, Caroline Sherman, Padmashree Kneti, and Pedro Arellano.
How to Do Cool Stuff in Tableau

:
With over 12 years of combined experience and 500+ published dashboards, identical twins and long-time Visionaries Ken and Kevin Flerlage will help you take your dashboard design to the next level.
How Vanguard Is Saving 50–200 Hours with Tableau

:
Come find out how Vanguard turned an efficiency problem with Excel into a success story and managed to save 50–200 hours of time per dashboard each year for their analysts using Tableau and Write-Back. Naveen Chansoria and Stuart Jackson will be presenting this session. 
Makeover Monday Live

:
In this live session, participants will create a visualization and the option to present their work. The presenter for this session is Andy Kriebel, Global Head Coach, The Information Lab.
Tableau 101

:
Your Path to Success as a Newbie: If you're newer to Tableau, this is the perfect crash course to get tips on how to navigate and use the fundamentals of Tableau, receive actionable steps to onboard, and accelerate your Tableau learning journey. Jim Dehner and Klaus Schulte will deliver this interesting session.
Grab Your Stakeholders' Attention

:
Learn essential techniques and strategies to create dashboards that lead to insights and actions. The panellist for this session is Will Sutton, Consultant, The Information Lab.
Using Empathy to Drive User Experience

:
Tableau Visionaries will share how you can boost your project success and add value to your decision-making process by incorporating empathy in your dashboard development process. The panellists for this session are Irene Diomi and Priya Padham.
Your Guide to Designing Infographics in Tableau

:
Learn how to create visually impactful infographics for quicker and more precise data insights while getting general design tips. Pablo Gomez will be delivering this session.
Rebuilding the Superstore Data with Tableau Prep

:
Whether you're a new or seasoned Tableau Prep user, get key takeaways and tips to rebuild the Sample Superstore flow to apply to your data prep projects. The presenter for this session is Jared Flores.
These are just a few amazing Tableau Conference 2023 sessions you can attend. With so much to learn and discover, mark your calendar for this must-attend event, and also join us there at Data Village! Besides, make sure you reserve your demo spot here. We will deliver demo sessions and present the most amazing features there. See you soon!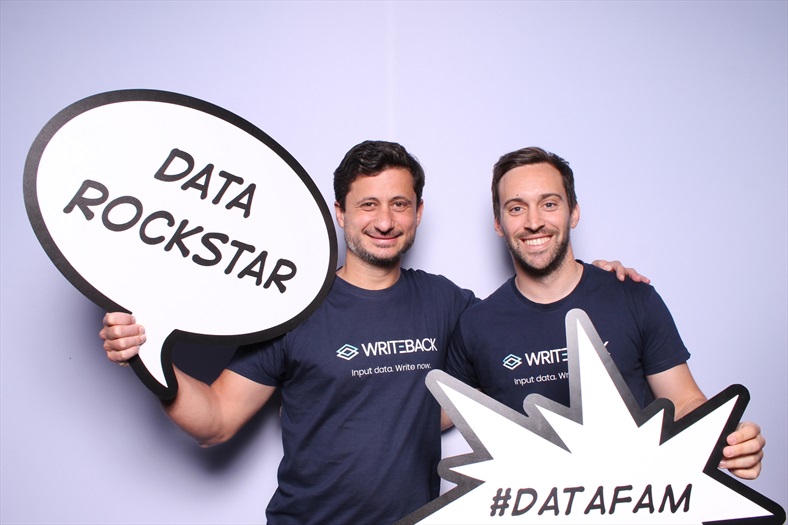 Write-Back team @ Tableau Conference 2022